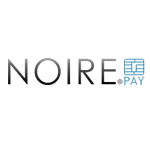 NOIRE now offers Payment Solutions to the Italian Market
NOIRE PAY Launches Italian Website
London – 5 November 2013 – NOIRE, a leading provider of payment services and technologies, launches an Italian Website for its NoirePay services.
NoirePay is a payments solution provider offering more than 220 localised payment and banking options through high quality payment processing technology. NoirePay issues all its customers with their own individual merchant account enabling straight through processing from Visa, Master Card, American Express and China UnionPay, among others.
NoirePay already provides Internet Merchant Accounts and Payment Gateway for European merchants in one simple agreement. Now NOIRE has launched a dedicated Italian Website: noirepay.it.
Whilst Italy's recession caused a fall in comsumption spending, ecommerce has continued its robust growth, increasing by 18% in 2012 alone. Over the next few years, Italian consumers will increasingly turn towards online shopping, making fast and easy payment processing solutions more necessary and in demand than ever.
This new Website will serve to support the high demand for NoirePay's payment solution services in Europe, making it easier for Italian customers to access and understand their services. The Website will also facilitate the growth and expansion of NoirePay's services from within the European market.
About NOIRE: NOIRE is a leading provider of payment services and risk management technologies, enabling businesses to transact online safely, fast and with ease. By allowing companies to move faster, NOIRE increases revenues whilst reducing risk and costs of doing business. Supporting FTSE listed companies as well as small businesses, NOIRE is changing the face of online business. Learn more about NOIRE.
About NOIRE Payment Technology: Fast, simple and safe, we enable organisations to accept and process payments online in multiple currencies with confidence and increase revenues. We assist our merchants in taking their businesses global. Learn more about NOIRE Payments Technology.