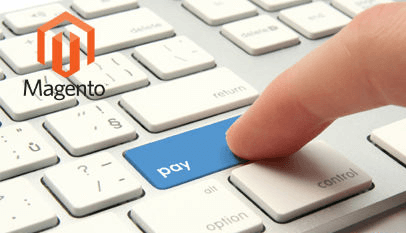 NOIRE Provides Plugin for Magento eCommerce Platform
London – 11th March 2014. NOIRE, a leading provider of online payment solutions and technologies, now offers a fully supported plugin for the Magento eCommerce platform to its customers, allowing for fast integration of NOIRE's payment solutions for merchants using the Magento eCommerce platform. NOIRE provides internet merchant accounts and payment gateways in one simple agreement, enabling best practices and payment strategies for its customers to significantly improve revenues.
Magento is one of the most popular hosted eCommerce solutions, a type of shopping cart software, developed for eCommerce retailers to be able to customise the design, content and functionality of their eCommerce website using pre-determined templates, without any design or html coding knowledge required. In total, more than 200,000 online businesses use Magento and it is easy to see why: Magento can cater to any sized business, providing eCommerce platforms developed for high end companies who use their Enterprise solution, like Christian Louboutin, to huge corporations such as Nike and Olympus, to small businesses who use the Magento Go solution.
The NOIRE plugin for Magento enables online retailers to use Magento's eCommerce platform to develop and design their website and also integrate NOIRE's payment processing services to their website, in order to process card payments and transactions securely, quickly and with ease with NOIRE's bespoke payment solutions.
Magento offers flexible, scalable eCommerce solutions which can be tailored to suit a business as it grows. NOIRE also offers tailored and bespoke payment solutions, meaning if and when changes are made to the Magento eCommerce platform, as the needs of a business change, NOIRE can adapt to these changes by adding and removing payment modules quickly and easily and will always test the payment gateway before taking the solution live.
NOIRE is committed to assisting merchants become as successful as possible, as NOIRE bases its success on the success of the merchants who use their payment solutions. NOIRE makes it easy for a business to adapt and change the Magento platform to suit their changing needs, whilst maintaining and providing the highest levels of security and offering the most efficient and reliable payment gateway.
Tim Thompson, CEO of NOIRE, said, "Using Magento together with NOIRE's internet merchant account and payment gateway will help merchants to create high-powered, influential websites with the best practices in payment processing to drive online sales and ensure business growth."
About NOIRE: NOIRE is a leading provider of payment services and risk management technologies, enabling businesses to transact online safely, fast and with ease. By allowing companies to move faster, NOIRE increases revenues whilst reducing risk and costs of doing business. Supporting FTSE listed companies as well as small businesses, NOIRE is changing the face of online business. Learn more about NOIRE.
About NOIRE Payment Technology: Fast, simple and safe, we enable organisations to accept and process payments online in multiple currencies with confidence and increase revenues. We assist our merchants in taking their businesses global. Learn more about NOIRE Payments Technology.